Grab & Go

Don't stress out over back to school dinner time ideas. Our grab and go options provide a quick and easy meals for your on-the-go family. Simply grab your favorite option, pair with a fresh bread or entree, and voila! You have a great meal or lunch ready to enjoy! Click here to check out all of our easy meals and recipes that make those back-to-school lunches or dinner times a snap.
What's not to love about Mashed Potatoes, especially when they contain the freshest ingredients? Our Mashed Potatoes are made with real Idaho russet potatoes, whole milk, butter, and cream.
Light golden brown gravy with savory poultry flavor and aroma. A great accompaniment to our Premium Mashed Potatoes.
Shredded cabbage and carrots in a mayonnaise and salad dressing base. Use on salad bars or as side salad to fried chicken, sandwiches, or burgers.
One of Mrs. Gerry's most popular items. This spicy dip is made with sour cream, mayonnaise, onions, red pepper flakes, jalapeno peppers, Cheddar cheese, and a blend of spices.
This basic elbow macaroni salad with a rich creamy dressing, peas, dill relish, and Cheddar cheese is a perfect side salad option.
A colorful pasta salad full of rainbow rotini, carrots, red bell peppers, and ripe olives, flavored with a delicious Italian vinaigrette dressing. A great Italian option for any meal, salad bar or deli case.
This refreshing, flavorful pasta salad is a combination of rainbow rotini pasta, carrots, onions, green bell peppers, and cucumbers in a sweet, creamy dressing. Serve it as a side salad to your fried chicken, burgers, or sandwiches for summer or year round.
This combination of tender white chunks of chicken, salad dressing, celery, and spices is sure to become a favorite filling for croissants, patty shells, sandwiches, or pita bread.
A combination of chopped ham, salad dressing, relish, red bell peppers, and natural smoke flavor. Spread on bread, croissants, or crackers.
Our tuna is dolphin-safe and has been a proven seller for Mrs. Gerry's. Made with white tuna, salad dressing, sugar, spices, and sweet pickle relish.
Red beans, yellow beans, onions, and Veri-green beans are combined in a sweet vinaigrette dressing to create a colorful all-time favorite.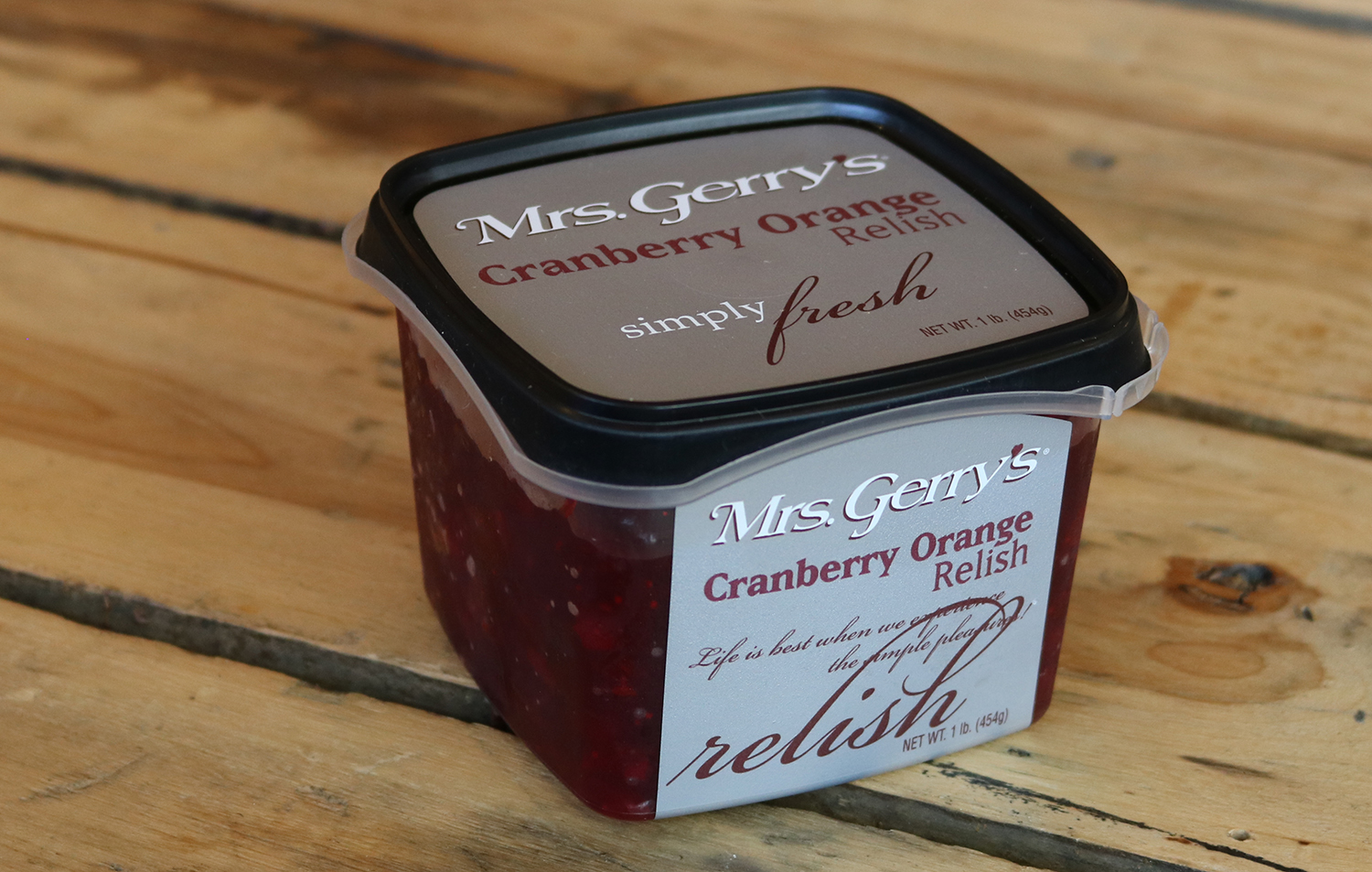 Fresh cranberries and oranges create this all-time favorite, a must for your holiday dinner.